Love Cartoons? Love Comedians? Well, do we ever have the perfect thing for you. Behold "Cartoons + Comedy."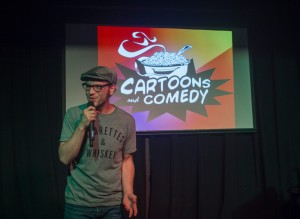 Above the delicious vegetarian restaurant City O' City is a place called the Deer Pile. This place is usually a hub of amazing creative things, but mostly comedy.
It just so happens that this kind of comedy is perfect for the giant toddlers who want to watch some retro cartoons and enjoy some Mystery Science Theater 3000 style commentary over it. It's hard to not want to jump up there on stage with Denver's funniest locals and drop-ins from comedy nerd heroes like Ron Funches, Rory Scovel and Power Violence. Go check it all out.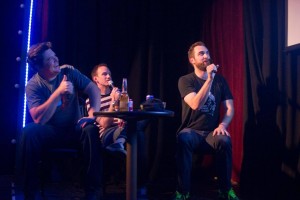 WHEN //
Show Starts at 10pm
Every 4th Thursday of every month
COST //
Free [donations appreciated]
WHERE //
DEER PILE
206 E. 13th Ave.
Denver, CO  80203
303-831-6443
Deer Pile FaceySpace
SHOW INFO //
Cartoons and Comedy FaceySpace