The food is fantastic, the beer is cold, they have a huge parking lot in the back, and the staff have become real-life friends of ours. If you can find My Brother's Bar (there's no sign out front), you'd better stop in for a bite and a cold one.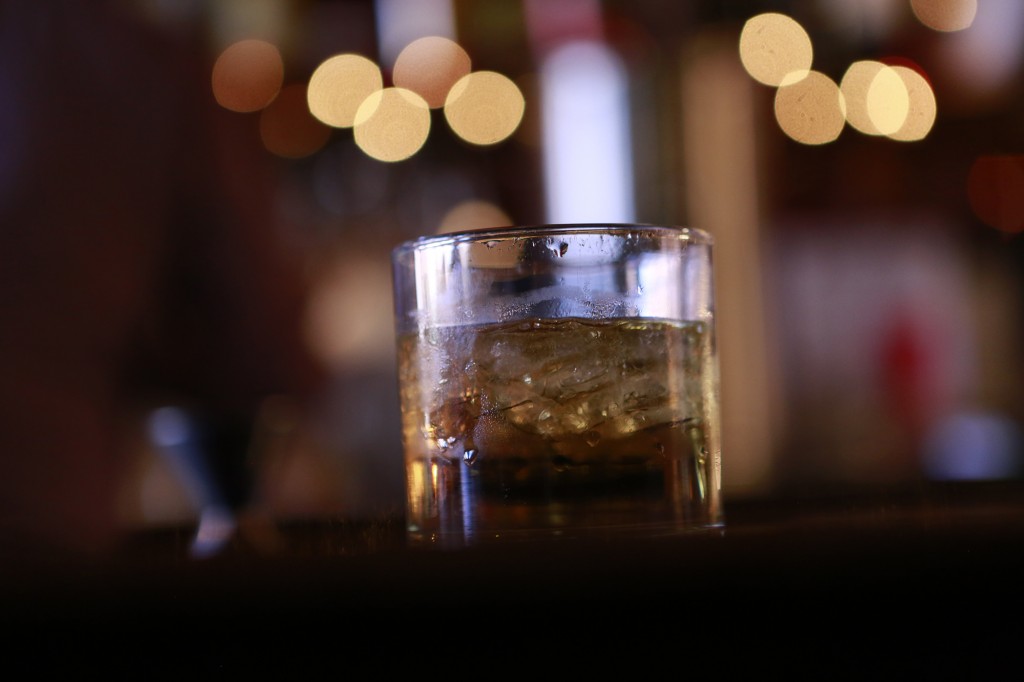 Not long ago, Chris and I were walking around LoHi in search of a mid-Friday beer 'n' burger joint. We'd been working together for months (at another agency) without much opportunity — or time — to hang out. Having driven past My Brother's Bar several times, I mentioned it as an option. Chris, being the Urban Adventurer, was enthusiastic — he'd been. He liked it there. We returned, and returned, Friday after Friday. LEMONADE was formed, and the rest is history.
My Brother's Bar is old. Like, really old. As in, it's the oldest operating bar in Denver (think: 1800's). Neal Cassady used to chill there. It looks old, it smells old — it feels old. I'm pretty sure the eyes of the portraits on the wall follow me around. Speaking of old, I'm pretty sure Jimmy's been behind the bar since it opened. If you're lucky enough to be at My Brother's Bar while Jimmy's (hardly) working, you're in for a treat — he's got jokes, stories, insults and an East Coast attitude that you'd be hard-pressed to find anywhere so far West as Colorado. He's also a fantastic writer — articles penned by Jimmy pop up in the local rag from time to time. We're proud to call him a friend. Kerri is a gem, too, and — if she likes you — she'll stick around after her shift for a beer or two.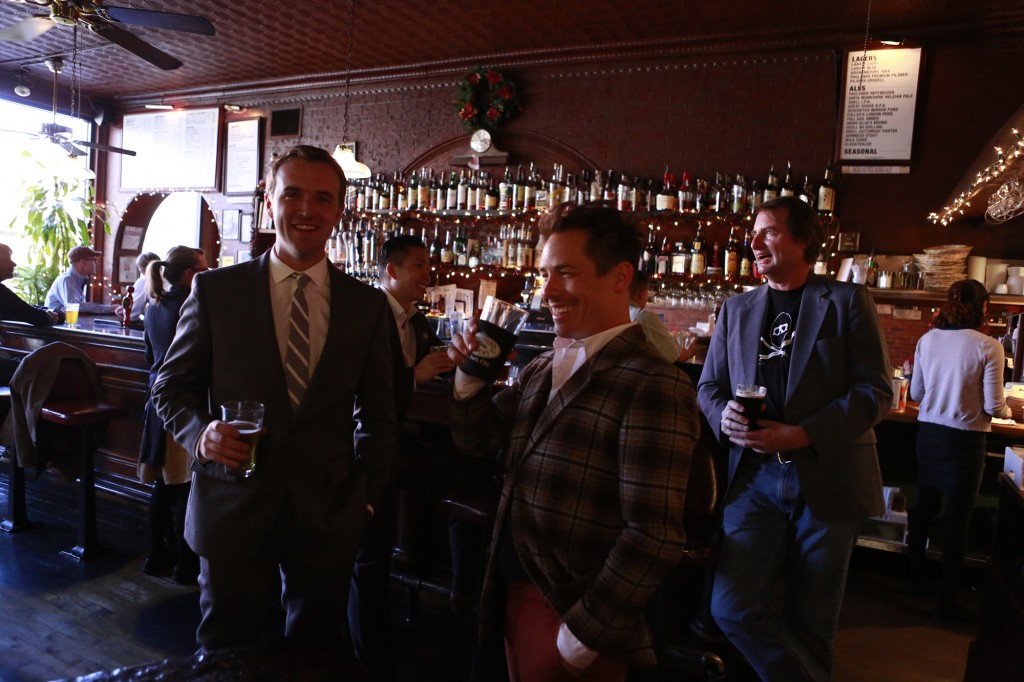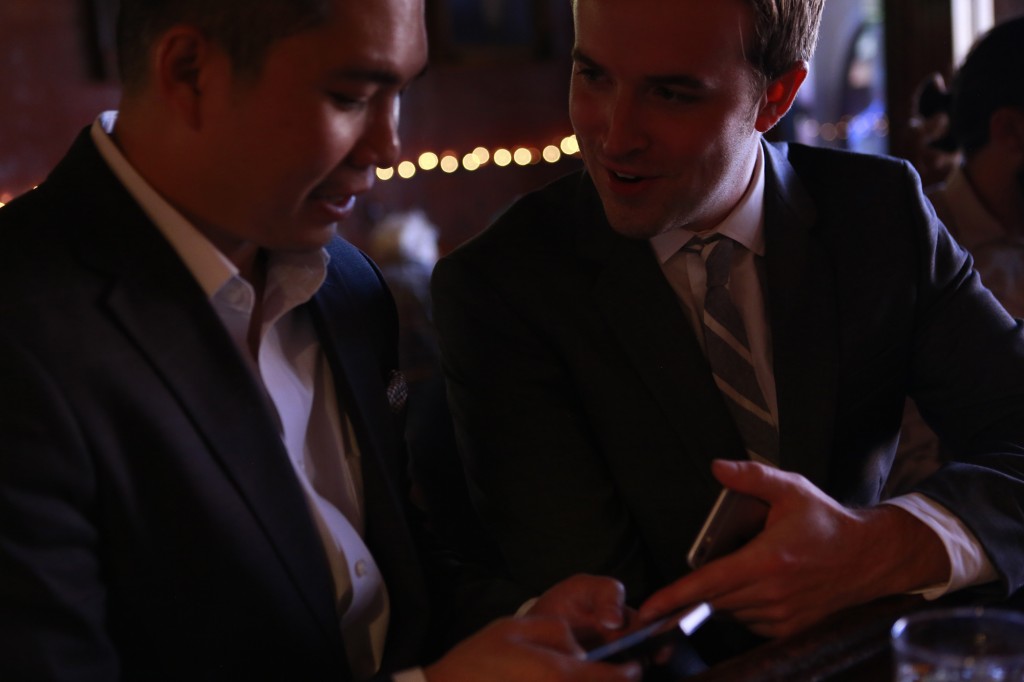 The beers on tap at My Brother's Bar chance once every couple decades or so. That is, I've never seen them change. I always order the same thing, because it's always there (Kronenbourg 1664). The 'seasonal' beer is…also always the same. I don't remember what it is because — again — I never order it. Chris, who loves seasonal beers and rotating taps, orders the London Pride without fail. Shots are taken when Jimmy feels like pouring them, or when we've been there for too long and have long since given into the notion that our cars will be spending the night in the My Brother's Bar parking lot. Thanks, Uber.
The food at My Brother's Bar is fantastic. I doubt the grill has seen a Brillo Pad, like, ever. That's cool, too, because each and every (absolutely scrumptious) burger at My Brother's Bar comes with a little bit of the bar's history on it. A solid patty, jalapeno cream cheese, caramelized onions, 3 kinds of melted cheese and a toasted poppy-seed bun. Everybody likes it, and you will too. That said, I've spent enough at Brother's to wander around the menu quite a bit and really — honestly — haven't had anything I didn't enjoy. You're not going to get any skinnier eating there, but your taste-buds are in for a treat.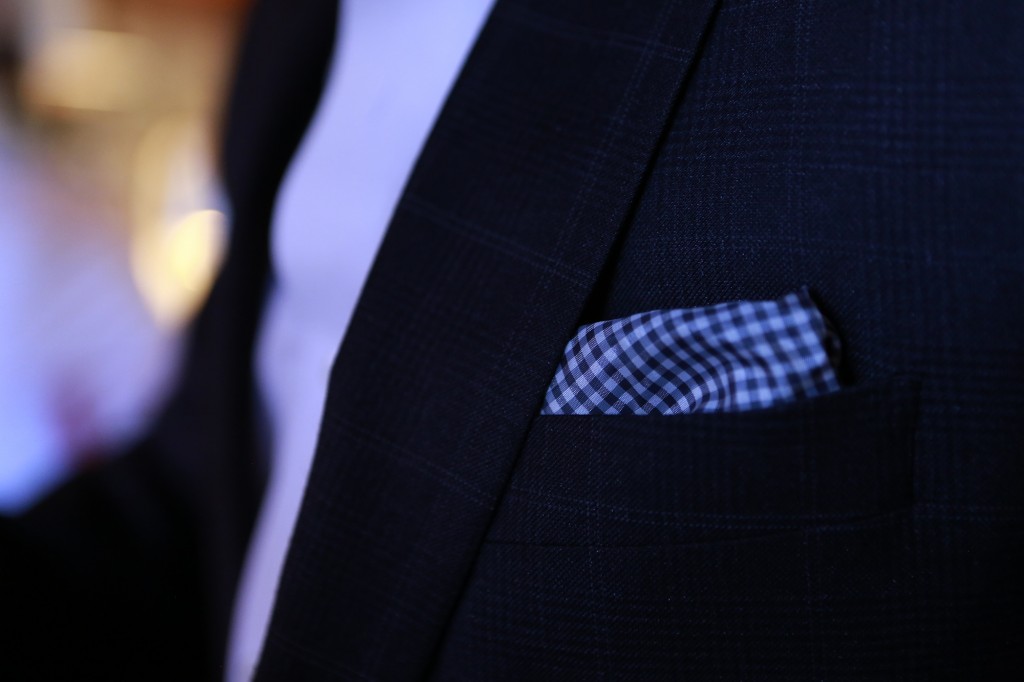 Look: you're not going to bring a girl to Brother's on your first date. Maybe you are. I wouldn't, but you can do whatever you want. You are however, going to lose track of time hanging out with friends — and the staff — there. You are going to recommend it to people that come visit you in Denver. You are going to put on 15 pounds once you decide to make going there a weekly ritual. It's just that kind of place. When the Zombie Apocalypse happens, you'll find me holed up at My Brother's Bar. My guess is we'll fill up pretty fast, so hurry on down.
**Note: There's a play based on My Brother's Bar. We'd recommend seeing it, but only after you've been to the bar itself!