 Make it weird. No, really.
Pony Shoes is a pretty fantastic company. They even asked if we wanted to design our own shoe!
Pony is originally from NY and wanted us to make sure everyone knew it. We decided to focus our design around things you'd see in that town.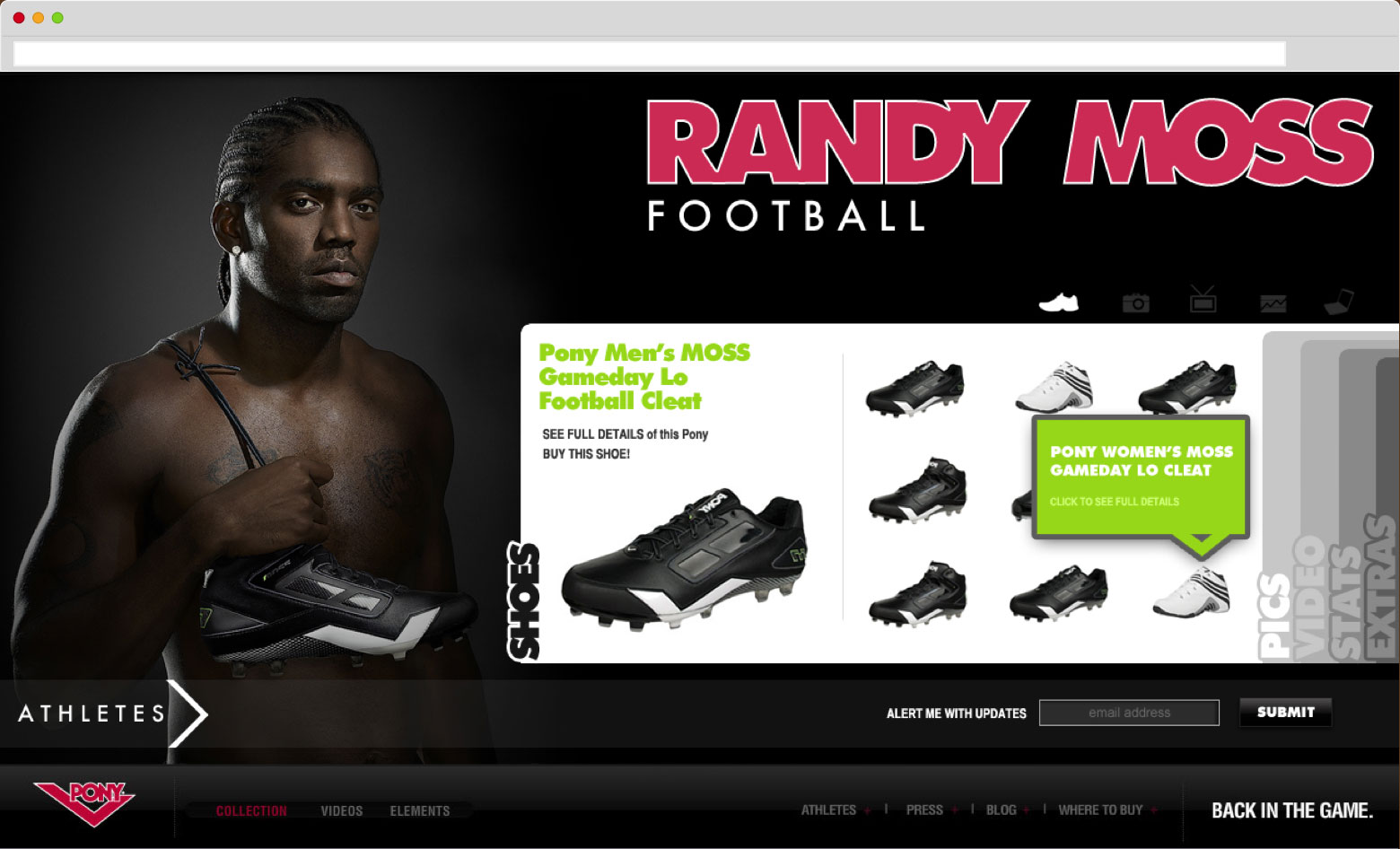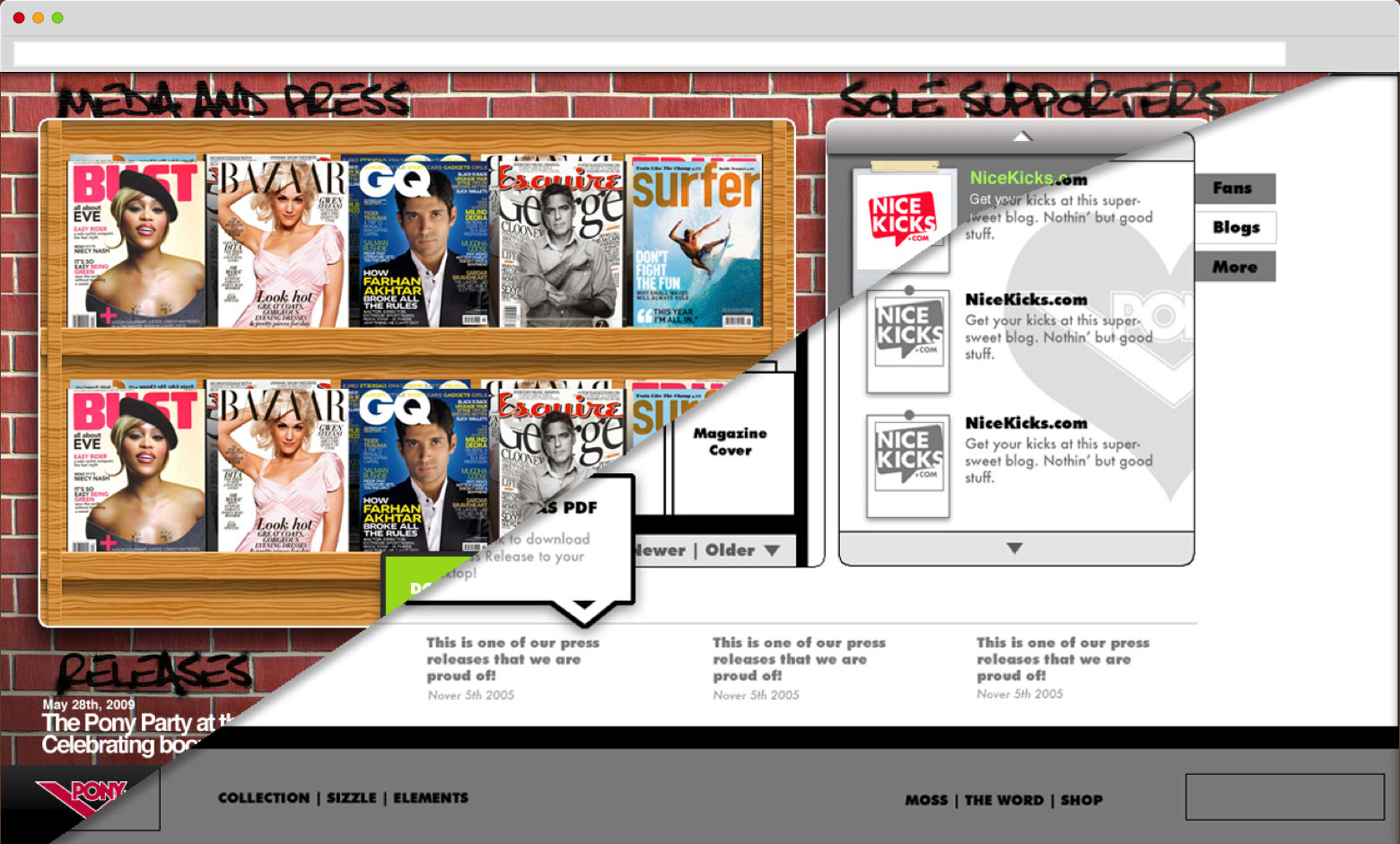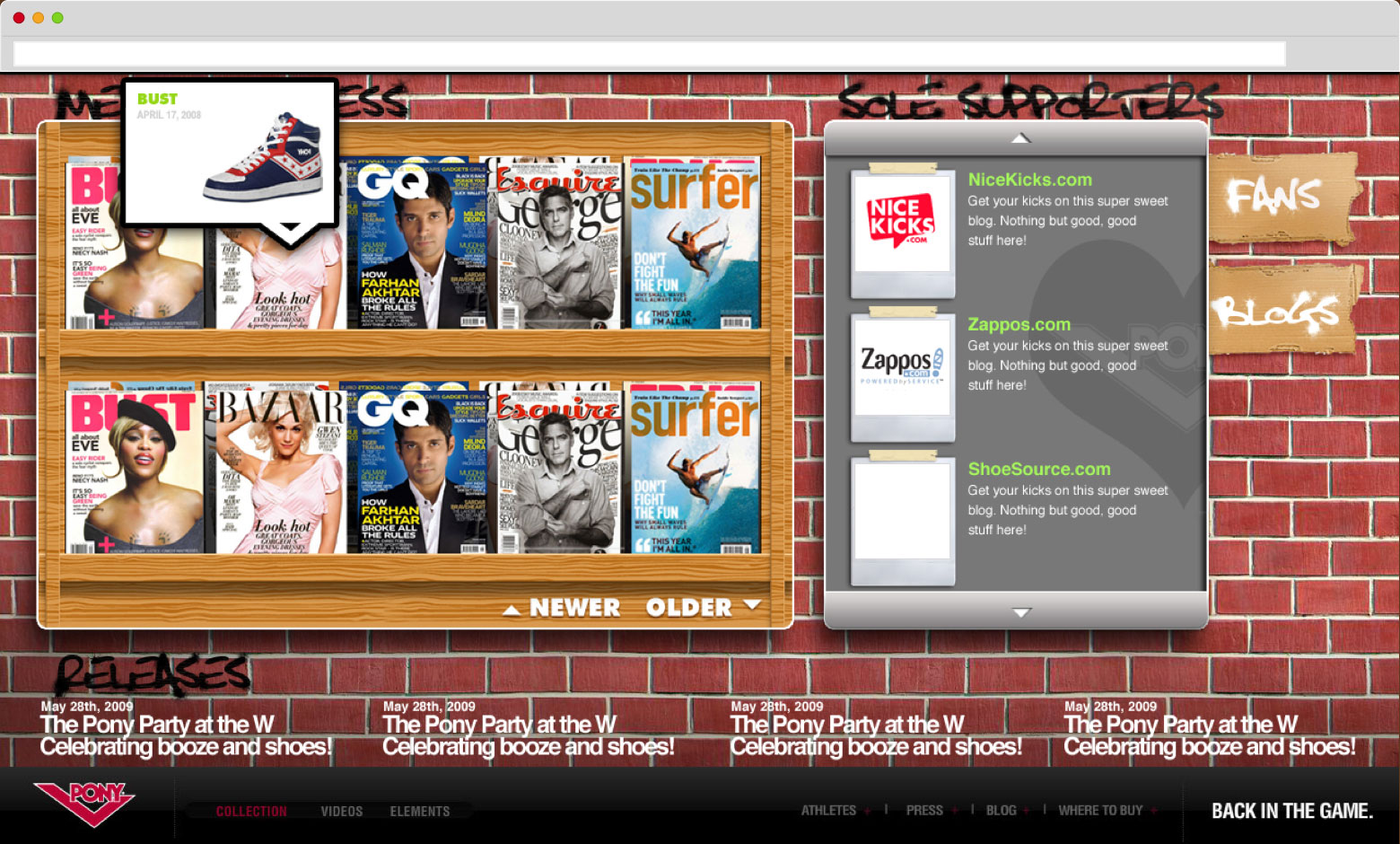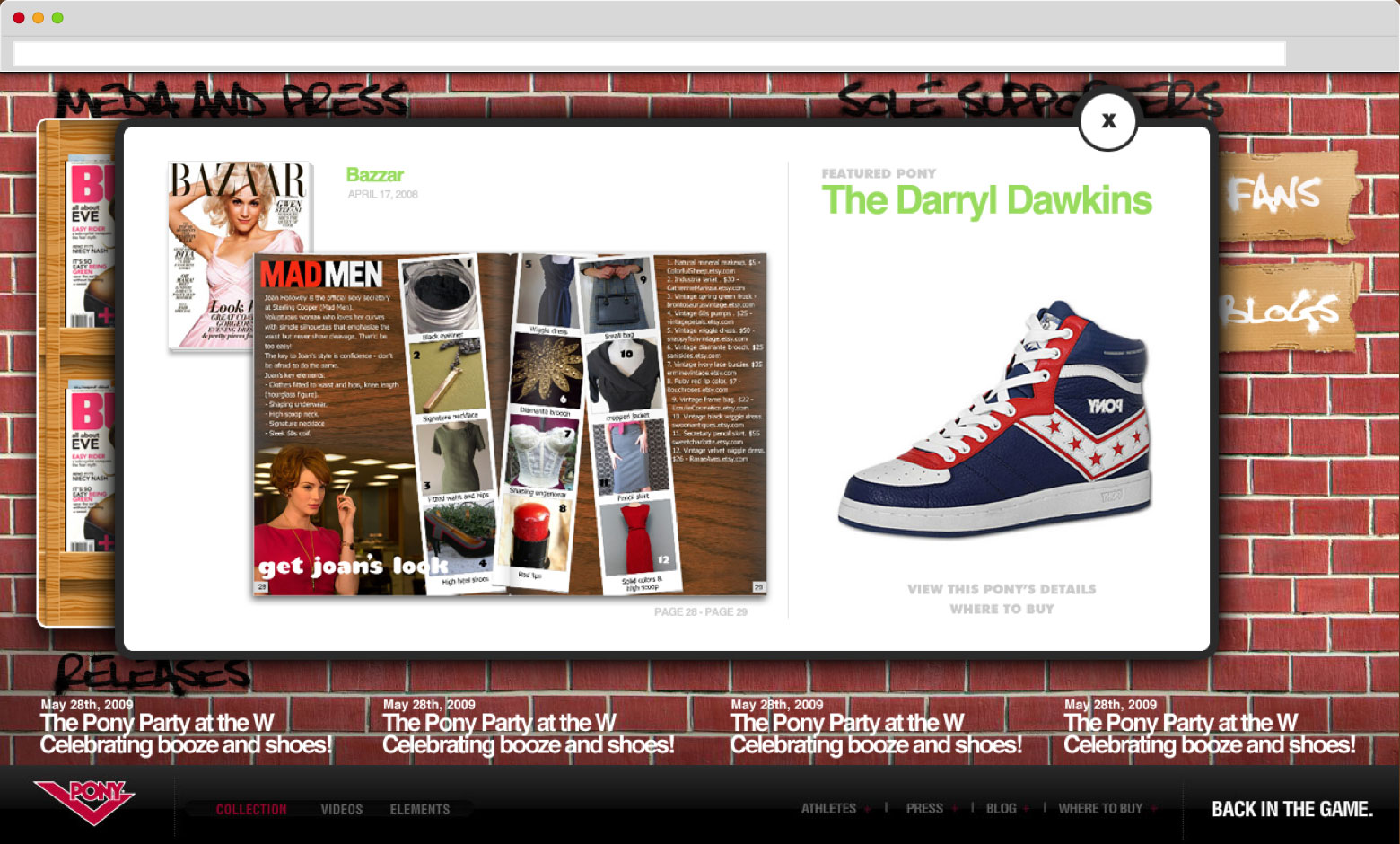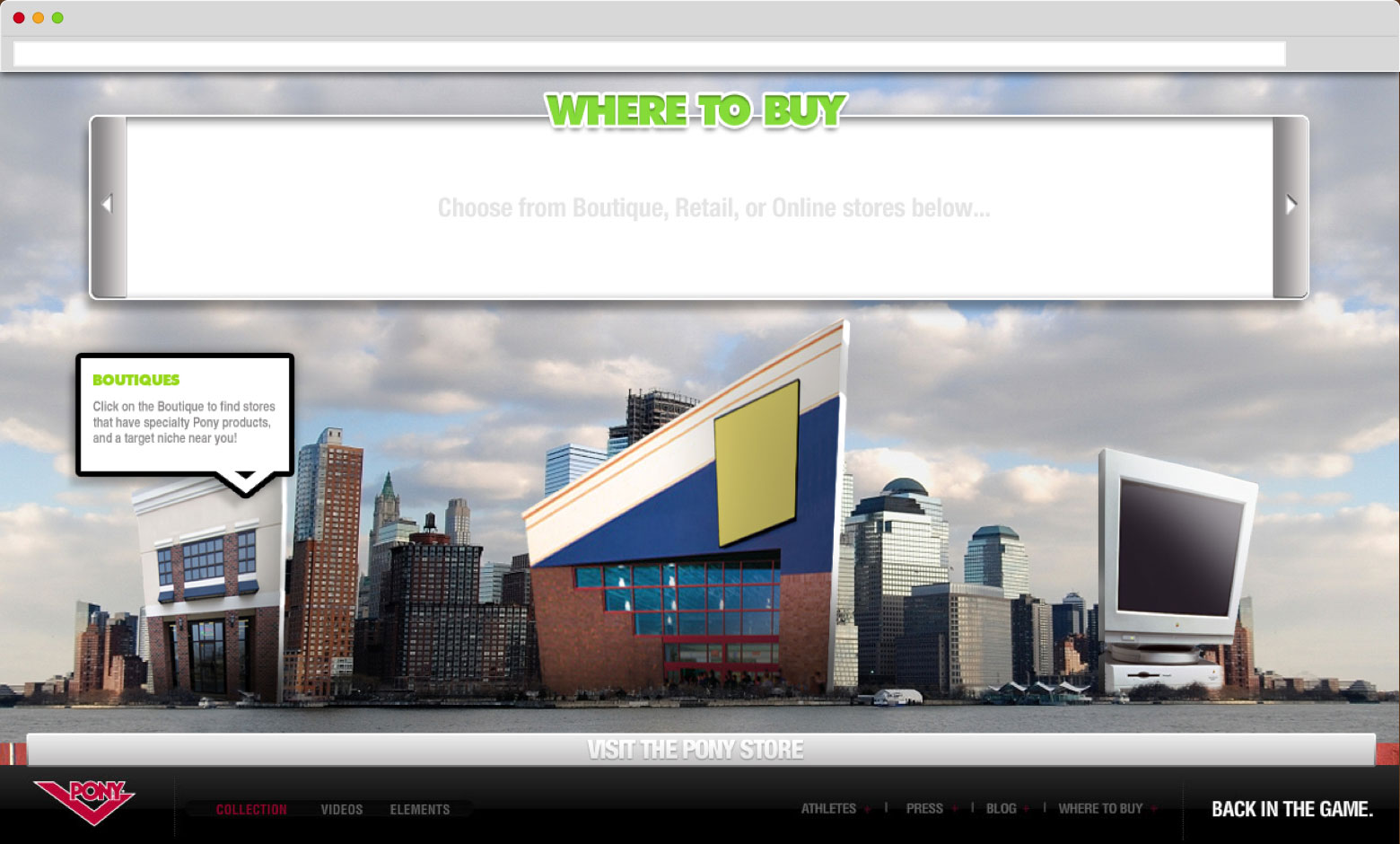 Wireframing
UI / UX Strategy